Beulah Bernice Minor Dunkin, Class of 1942
Beulah Bernice Minor was born July 15, 1921, at Big Stone Gap, Virginia, the daughter of Mack Daniel and Myrtle Rose (neé Robinette) Minor.
Bernice completed her training in September, 1942, and married Robert Swann Dunkin, Jr., November 15, 1942, in Knoxville. Bernice worked for more than 25 years as the Campus Nurse at King College in Bristol, Tennessee, where she earned a B. S. in Psychology. The uniform photo at right was taken in 1969.
Bernice died December 19, 2008, at Tall Timbers, Maryland. She was buried at Lynnhurst Cemetery in Knoxville, where her headstone proudly displays the emblem of "Registered Nurse."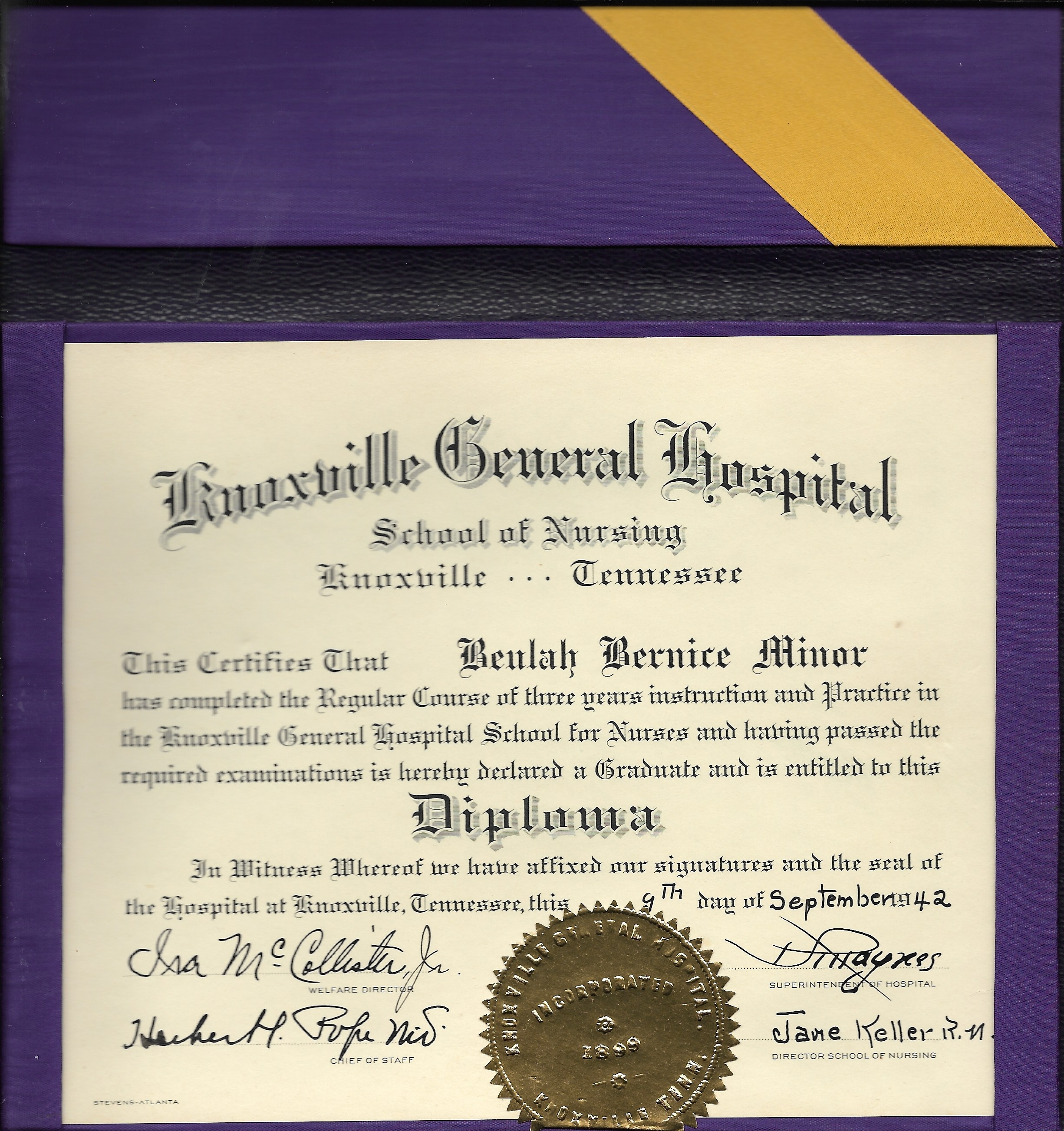 Click the photos for larger images.
These photos were provided by Bill Dunkin, son of Bernice Minor Dunkin.