Memories of Former Assistant to Martha Hefley, MD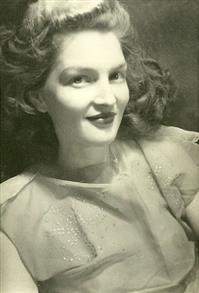 In My Lifetime: Bearden Matriarch Recalls Researching Family History and Creating Her Own
Margaret Vance Webb graduated from Knoxville High School in 1941.
Webb went to some college at University of Tennessee to become a doctor, but she dropped out after World War II began and tuition became too expensive.
She went to work in a lab at the Fulton Sylphon factory testing equipment for airplanes.
"We were never allowed to wear pants," Webb said. "That was just not something girls did, but we were allowed to at the factory."
About a year later, she went to work as an assistant for Dr. Martha Hefley, an OB-GYN who delivered "lots and lots of Knoxville babies."
Hefley taught Webb how to do most things nurses do, like how to use a needle. The doctor had Webb practice giving shots on oranges.
Webb worked in the doctor's office for about 10 years.
"I learned it wasn't easy to have a baby," Webb said.
Source: http://www.knoxnews.com/knoxville/life/in-my-lifetime-bearden-matriarch-recalls-family — posted Jun 12, 2012